Tout savoir sur l'article Caméra supplémentaire pour DRC4310 & DRC4320 de la marque PRO USER de recul et

Tout savoir sur l'article 1000 Convertisseur de tension Watts Pro User de la marque PRO USER Le convertisseur de INV1000 permet de convertir du 12V en 230V pour 1000W. Le de peut être utilisé pendant vos déplacements en voiture, caravane, camping ou autre. Le de dispose d'un boitier en aluminium anodisé une utilisation intense de l'appareil. Le de assure votre sécurité des protections contre l'inversion de polarité, la surtension, la surchauffe,

Yamaha Stagepas 200 Battery, Pack, For 200, Up to 10 hours battery life, Weight: 0.5 kg, Colour: Black@ @ *Note on disposal:* Due to the Act (BattG), you as end user are obliged to return all used batteries and rechargeable batteries. Disposal with household waste is not permitted! Batteries containing harmful substances marked symbol of a crossed out dustbin chemical (Cd = cadmium; Hg = mercury; Pb = lead) of heavy metal that is decisive for classification.

"Novation Launchkey 88, Clavier maître USB MIDI, 88 grandes touches semi lestées, 16 pads RGB sensibles à la vélocité, 8 boutons rotatifs, 9 faders de 45 mm, Contrôle de transport, Molettes de Pitch Bend et Modulation, Arpégiateur intégré avec mode Strum, Modes Scale et Chord: Fixed, Scale, User, Accès direct à ""Capture MIDI"" dans Ableton, Recording"" Logic et ""Retrospective Record"" Cubase, Ecran 2 x 16 caractères, Port USB, Sortie

Windows Server 2016 RDS 5 User CAL Microsoft Remote Desktop Services (RDS) est adapté à la gestion centralisée de l'infrastructure de bureau de votre entreprise. Avec 2016, vous pouvez intégrer des collaborateurs à distance dans réseau aussi facilement que virtualiser vos processus avec une de virtuel. Gagnez du temps et déchargez les informaticiens solution de à contrôle centralisé. Fonctionnalités étendues Unification de RD Web Access

Neumann MT 48, 12 x 16 USB Audio Interface, Microphone preamplifier with 136 dB(A) dynamic range, Preamplification up to 78 dB, Integrated DSP for EQ and dynamics processing on each channel as well as reverb effect, Touchscreen intuitive user interface, Fully fledged digital mixing console, Dual Output Technology (pre FX post FX recording simultaneously), AES67 RAVENNA compatible, Tripod mounting possible, thread on bottom side, 2 Line inputs: Combo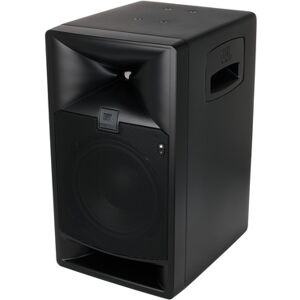 JBL 708P; Active 2 Way Nearfield Monitor; 8" (127 mm) Woofer; 2 channel Class D amplifier HF 250W LF 250W; Frequency Range: 35 Hz 36 kHz(1.5 dB); max. SPL 114 dB 1m; build in EQ bands of Room EQ, 8 of User EQ) with 6 factory Presets 6 user defined Presets; Rear panel multi function controls LCD display allow selection of input sensitivity, trim, Delay, AV Sync Delay; DSP: 192 kHz, 32 Bit Floating Point; Connections: analog Input XLR, digital AES

Tout savoir sur l'article Chargeur batterie 12 24V 4A lithium bluetooth de la marque PRO USER Bluetooth 7.5 A de intelligente pour le plomb et batteries au avec des terminaux et anneaux 12V et 24V. Acide de plomb, Gel, Mouillé, MF, AGM, VRLA entre 10 240Ah ET Lithium 12.8V 4 cellules LiFePO4 (10 80Ah). Commande à distance et surveillance de toutes fonctions de l'appareil via votre smartphone. Application gratuit

Reloop Ready 2 channel DJ controller for Serato DJ Lite (included) & DJ Pro (optional); support Tidal, Soundcloud Go , Beatport Link and Beatsource platforms; 16 RGB performance pads with 9 modes: hot cue, auto loop, manual sampler, pitch play, roll, beat grid control, user scratch bank mode; high resolution fader (for precise track speed control); encoder effect section; & low EQs; bi polar sound filters (LPF HPF); key lock control; USB audio interface

This is the new Nord Lead A1 analog modeling synthesizer – a stunning sounding with a simplified yet hugely powerful front panel interface.Producing stand out sounds for live or studio, A1 is ideal all musical genres. Thanks to its carefully thought user interface, A1 encourages experimentation, allows far speedier programming than would otherwise be possible, ultimately delivers sensational sonic results.NB: instrument is not made or sold a